One of the things I've definitely learned in the last 6 weeks is how to say no. Shouldn't be that hard but, it did take some practice and getting used to. With a full time job that often takes more than just 8 hours a day, and full on training for races, I found myself hardly having time to go grocery shopping. Which turned out to be my biggest struggle of my training plan. With working out as much as I have been, in preparation for my races, I have to make sure I fuel my body well, otherwise all the hard work could go down the drain… Realizing that kind of a mind shift when it comes to food has made a huge difference in my life. I definitely like to indulge with sweets (I'll leave my house in 15 degrees weather to go get frozen yogurt…) and other not so healthy foods from time to time, but realizing they're not really doing much for my body, it's definitely easier to resist now. Dan and Denton at Complete Nutrition have been great at advising what to incorporate in my diet to get all the nutrition I need for my body not only to be ready for working out but also to recover after workouts. But enough about food and eating (it's making me hungry… ).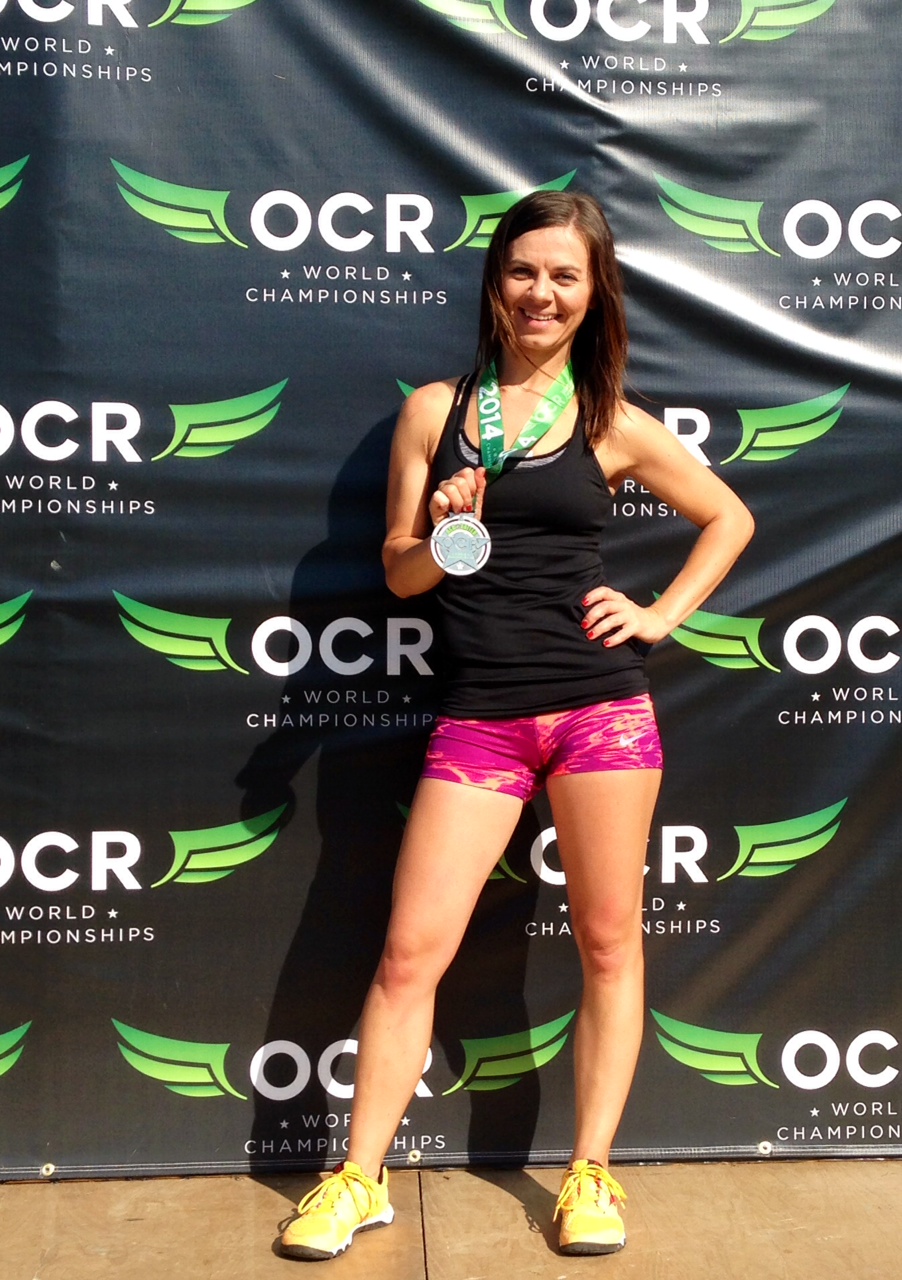 One of the biggest races of the 2014 OCR (Obstacle Course Racing) season was the OCR World Championships in Cincinnati, Ohio. It was a trip I'll never forget. With that only being the 3rd big OCR race I've every ran, I felt quite nervous, and like a complete rookie. I've never felt more welcome in a big group of people like I did there. I have to say that the OCR community is full of great people with great stories. All the athletes I've only been reading about were there and all of them were very humble and just down to earth people.
There was a mandatory completion of all obstacles to make the podium. And that's were around 90% of female athletes ended. The "Platinum Rig" obstacle, I call it the monkey bars on steroids, was unfortunately above the level of my skills and I got my wrist band cut off after only few miles. So, after that, the race was more about fun and enjoying the experience with other fellow competitors. This 9 miles long course had over 55 obstacles and I enjoyed all of them. Inverted monkey bars were something I was truly afraid of, mainly because of my struggle with them before.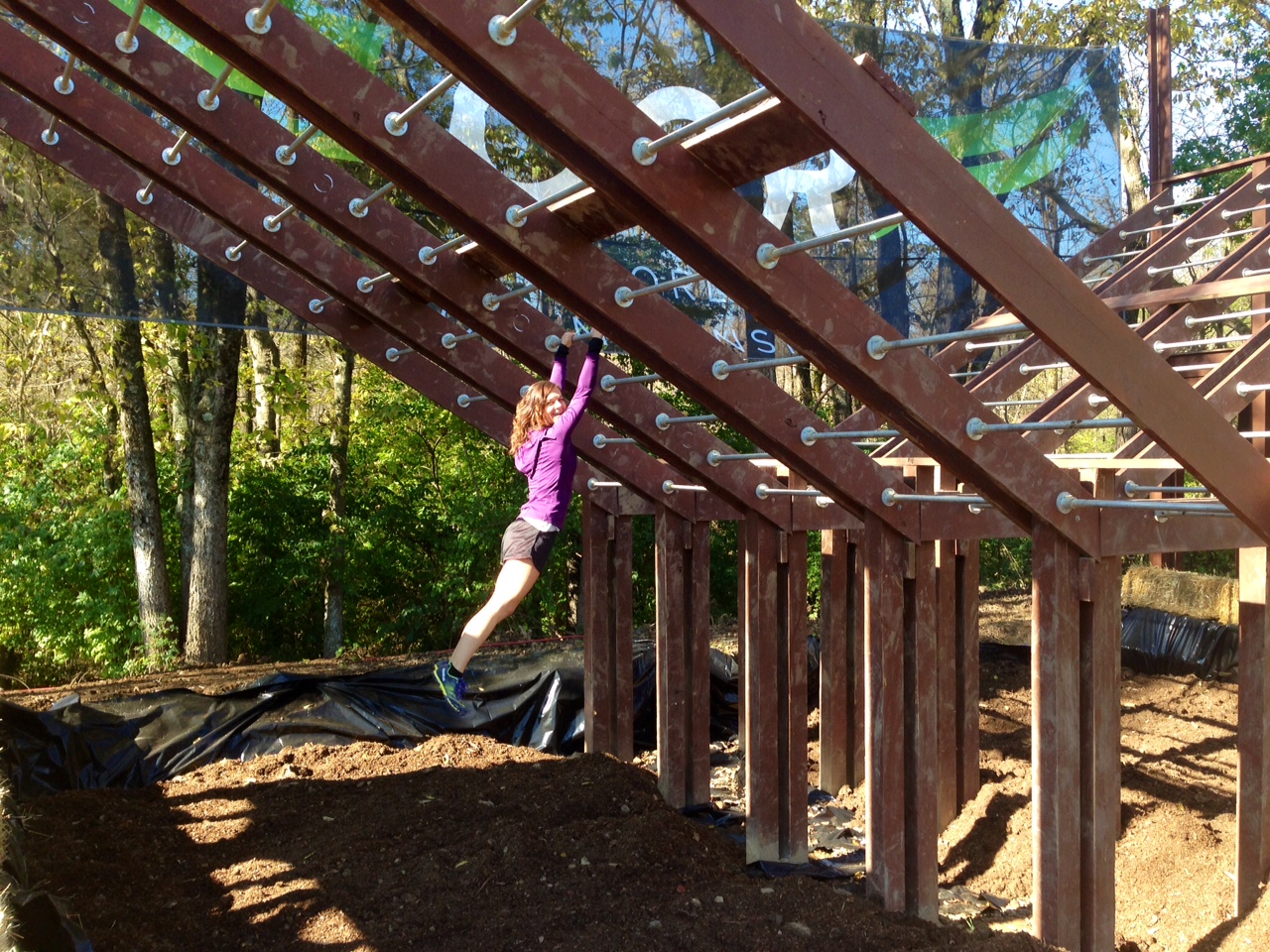 And I felt pretty proud of myself for completing them without any problems. All the carries were same for men and women, and I ended up carrying half  or almost half of my body weight a couple times during this race. As I was going over different walls, including inverted ones, I realized just how much working out with Chad has helped me. I know I've already talked about him in my last post, but he really designed my workouts to improve my overall strength and explosiveness, and I saw a big difference in my performance. Plus it doesn't hurt to have a trainer that motivates you to do your best every time you're working out.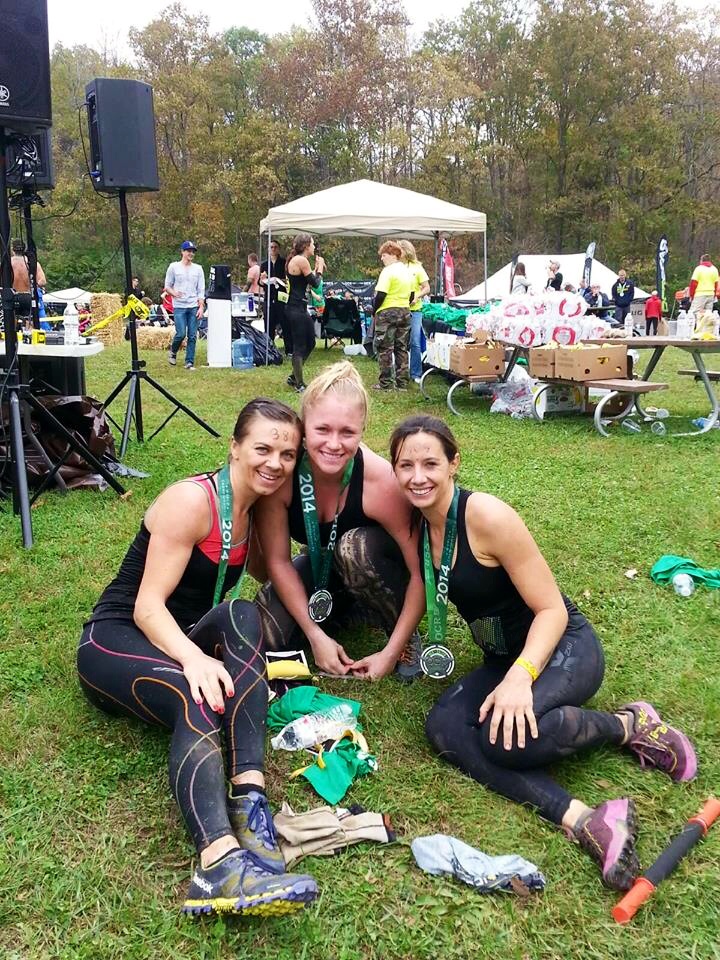 One of the many amazing things that happened during the OCRWC weekend was hearing my name being called as I was approaching the finish line, it was incredible and at that moment I realized just how far I've come since February, when I started training for my first Spartan race. I have to admit I was all smiles for hours afterwards, enjoying the company of my new friends and enjoying the feeling of a heavy finisher's medal around my neck. My results weren't all that bad either, I placed 7th out of 27 in my age group and 23rd out of 124 females. With that said, my goal is to complete all obstacles next year and have a chance to make the podium. 🙂
Now I'm back to my regular workout routine, keep training and working on my weaknesses, so I can turn them into my strengths. A while ago I read this quote somewhere: "Happiness is a journey, not a destination." Call me crazy for choosing the journey I have chosen, but I am very much enjoying all the endorphins I get along the way. 🙂
– IrenaIf you'd like to get started with a fitness program or get paired up with a personal trainer that's right for you, contact our Fitness Director, Ed Davila, 586-1737 or email him at ed@ridgeathletic.com.  Interested in supplements and nutrition from Complete Nutrition?  Stop in their Bozeman location at 1531 W. Main.  Remember, all Ridge Members get 10% off everyday at Complete Nutrition!