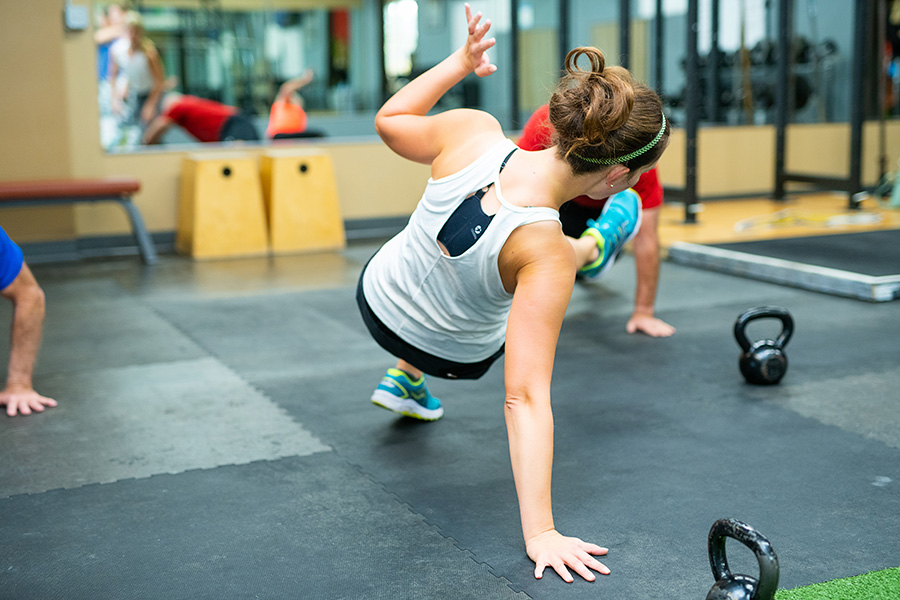 indoor and outdoor spaces
The Ridge offers THREE indoor functional training studios and an outdoor turf area just for you! In our Ridge X Blue and Green studios, you can take advantage of classic workout techniques coupled with the latest technology to ensure your functional workout is the best it can be. Our intimate Hyalite studio allows for great functional programs, like Simple Fitness to occur in an environment that keeps participation limited. 
Interested in functional exercise but not sure where to begin? Our Fitness Director can help guide you and get you started in a program just right for you. Whether Tribe Team Training, Simple Fitness, or working with one of our trainers would be best for you, we can make that happen.
"After my wife and I joined The Ridge, we wanted to get more involved and saw the flyer for The 20 Pound Challenge. Through the program we've not only gotten healthier but we both lost over 20 pounds in the Challenge. The experience has been almost life changing." 
Mike, Ridge 20 Pound Challenge Participant
"I owe my life to The Ridge, they've absolutely changed my personal well-being as well as the way that I value myself. The program has done a lot more than just change the size of my body, it's changed exactly everything that I am– becoming a healthier person, caring more about who I am on the inside and on the outside."
Serene, Ridge Member
"A friend of mine talked me into doing the 20 Pound Challenge. I'm not a member so this was a great opportunity for me to discover what the Ridge has to offer. I'm close to losing the 20 pounds; Josh and Krista have been great motivators. Because of this program, I see fitness now becoming a regular part of my life."
Kara, Ridge 20 pound challenge participant
"When I moved to Bozeman I weighed 330 pounds and was a Type II Diabetic. A friend of mine convinced me to try the Ridge. I joined and was extremely impressed with the friendliness of the staff, the level of professionalism and the amount of equipment available. I am shocked at how many of the Ridge employees have noticed my journey and given me many words of encouragement."
Janet, Ridge Member