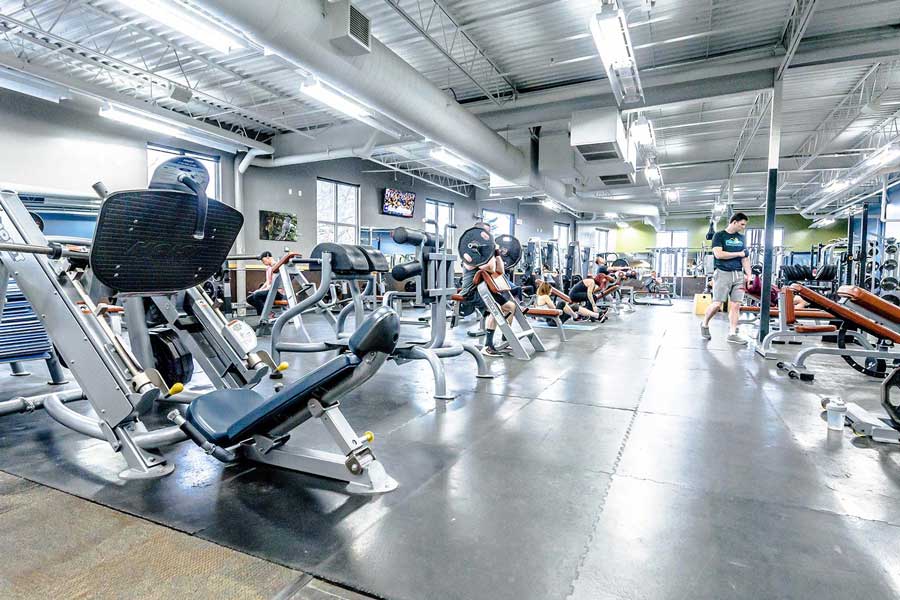 STRENGTH TRAINING EQUIPMENT
Large selection of free weights
Selectorized Equipment
Top of the line strength training equipment that is computerized, interactive, and user-friendly
Paramount, Lifefitness, Freemotion, Technogym, and Hoist Equipment
Ample space to move within the facility
Certified staff on the fitness floor to assist you
CARDIOVASCULAR EQUIPMENT
125+ machines
32 Treadmills
Montana's largest selection of high-end cardio equipment
Stairclimbers
Personalized Audio Visual (Personal TV's)
Recumbent and upright bikes
Rowing Machines
Versaclimbers
Plenty of equipment means there's hardly ever a wait
Certified staff on the fitness floor to assist you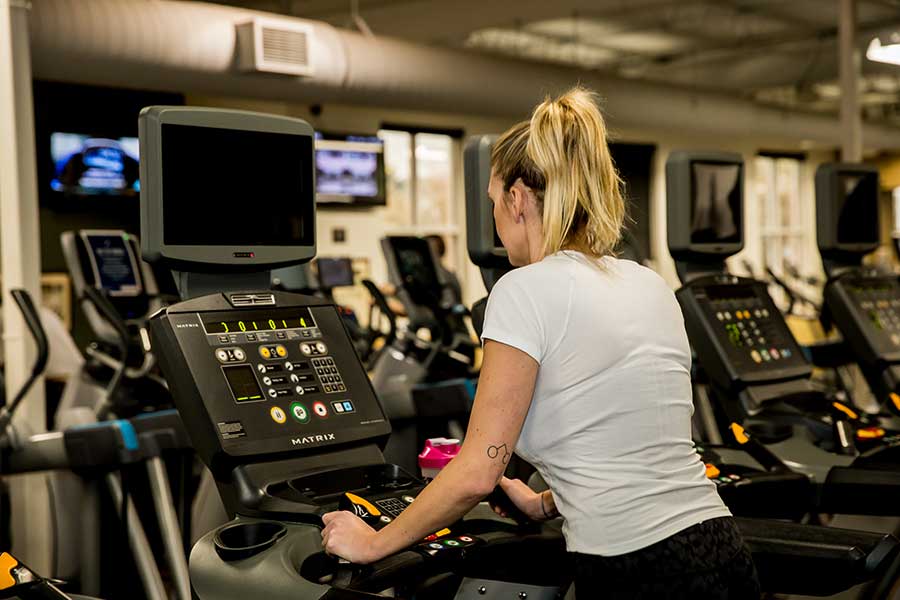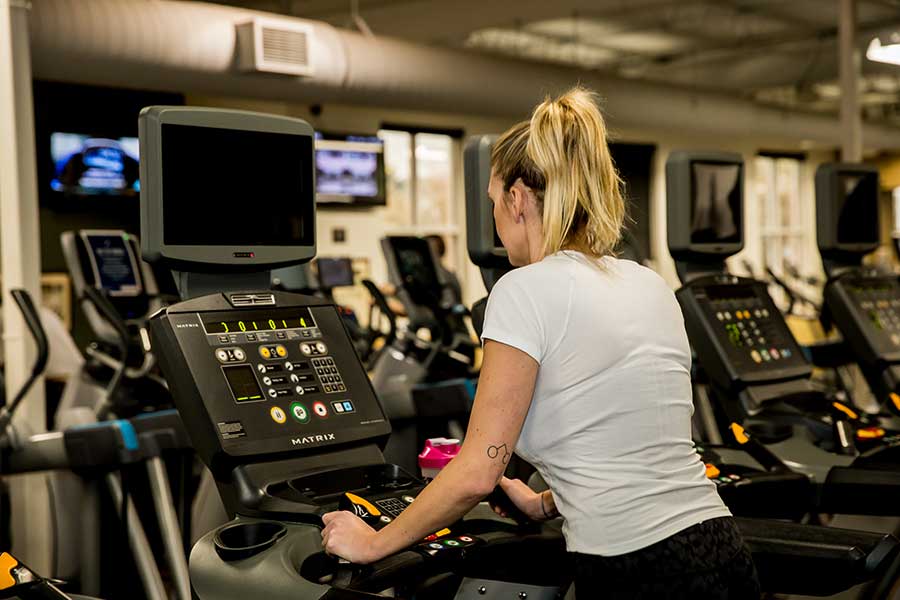 CARDIOVASCULAR EQUIPMENT
125+ machines
Montana's largest selection of high-end cardio equipment
Interactive cardio by Expresso, online video game bikes
Stairclimbers
Personalized Audio Visual (Personal TV's)
Recumbent and upright bikes
Rowing Machines
Beautiful mountain view
Plenty of equipment means there's hardly ever a wait
Certified staff on the fitness floor to assist you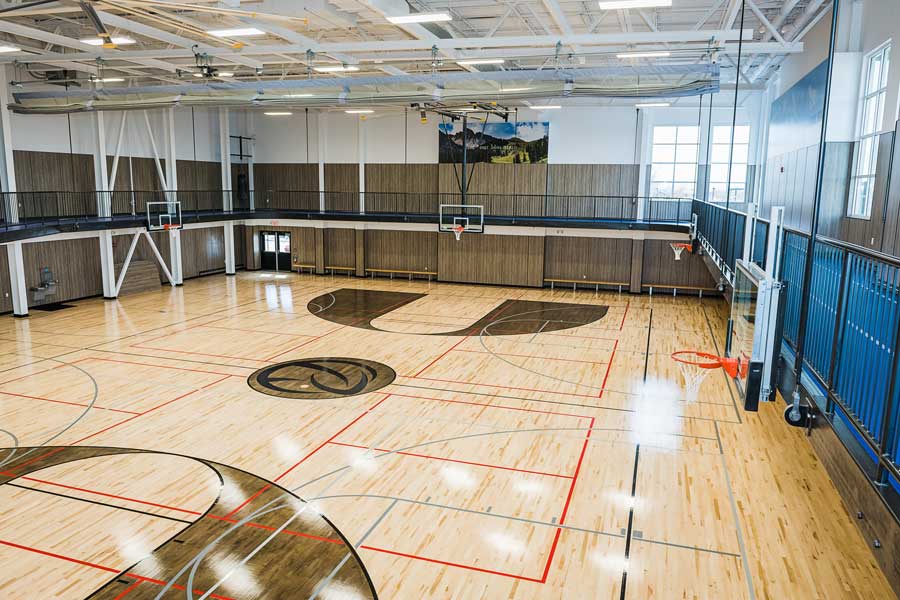 Basketball Complex/Jogging Track
Full size basketball court with wood floor
Suspended walking/jogging track with beautiful views (15 laps per mile)
Four pickleball courts
RACQUETBALL, HANDBALL, AND SQUASH COURTS
Three beautiful courts
Glass back walls and observation deck for spectators
Leagues/Challenge nights
Movable back wall in two courts for Squash
Equipment rental available
Reservations available up to 2 days in advance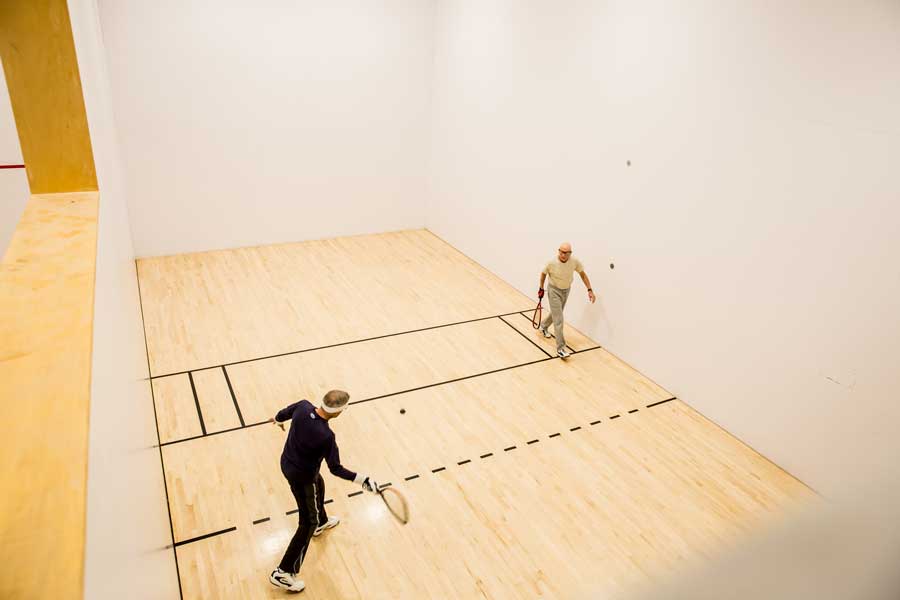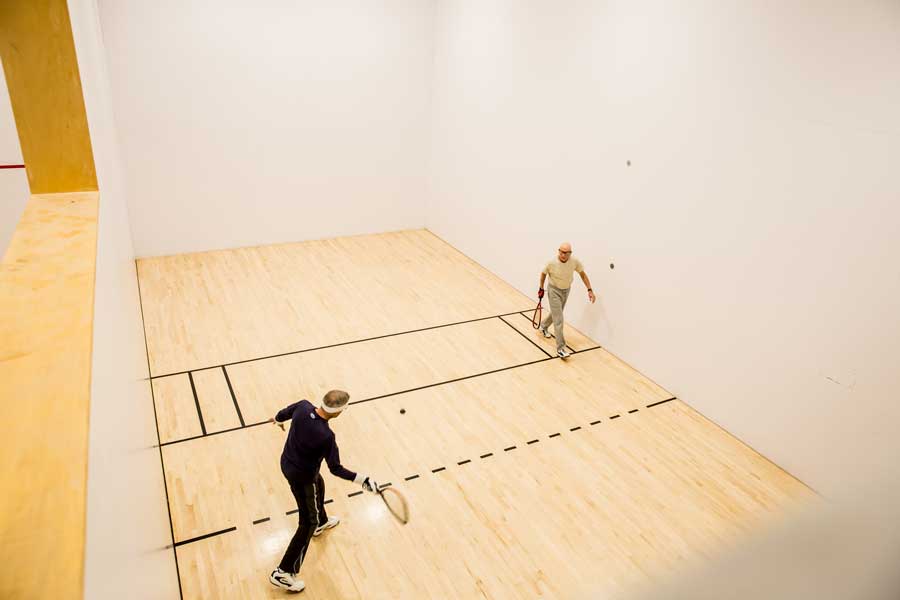 RACQUETBALL, HANDBALL, AND SQUASH COURTS
Three beautiful courts
Glass back walls and observation deck for spectators
Leagues/Challenge nights
Movable back wall in two courts for Squash
Equipment rental available
Reservations available up to 2 days in advance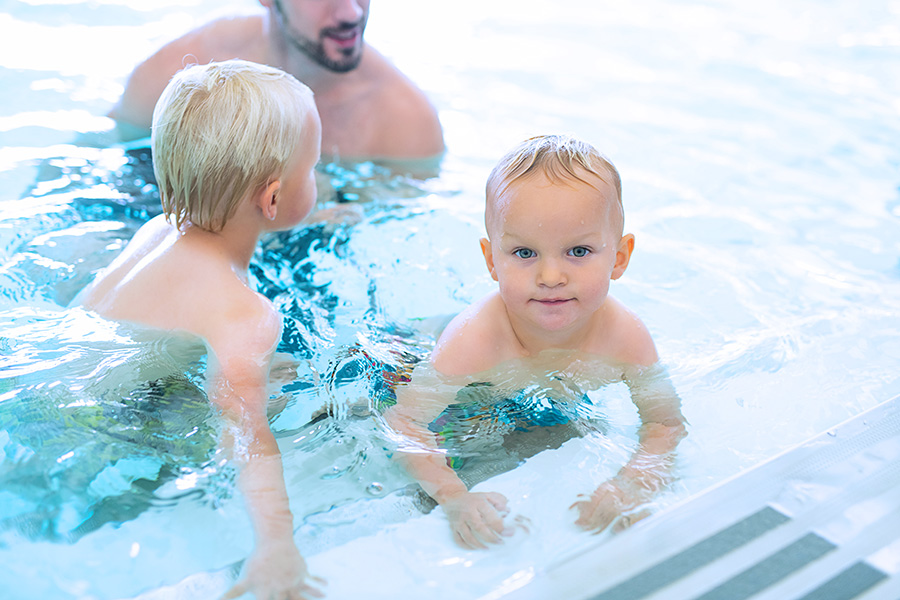 Ridge Aquatics
Lap Pool
Therapy pool
Hot Tub

Open Swim 

 Private Swimming Lessons
Group Swim Lessons
Parent-Tot Swim Lessons
Water Fitness Classes
Ridge Kids
Fun and safe play area
Certified, loving staff
Easy online reservation system
Great camps and party packages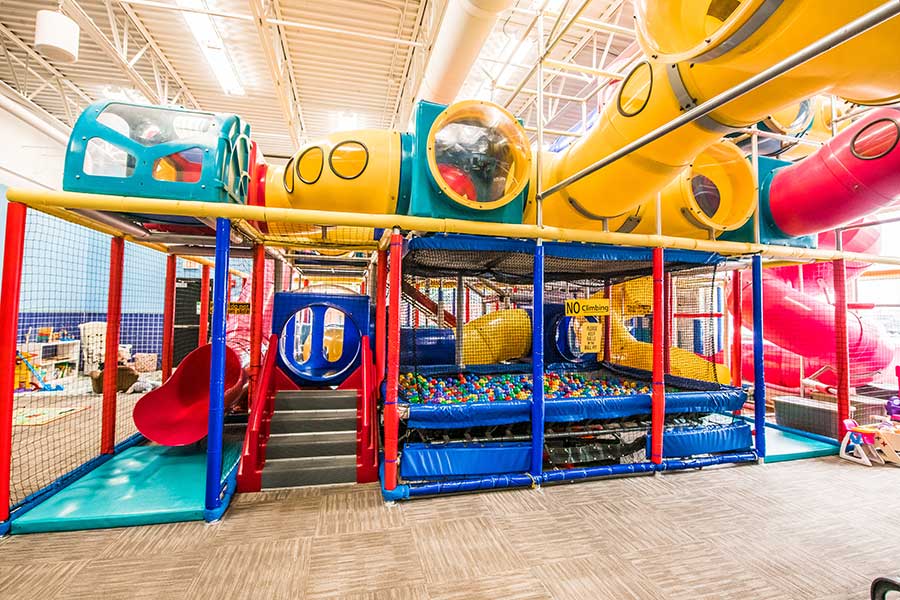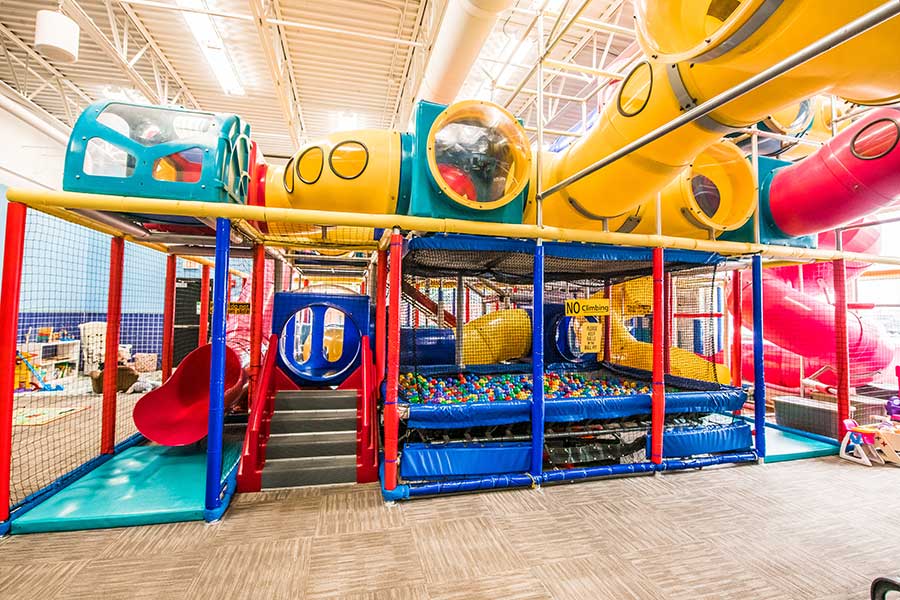 Ridge Kids
Fun and safe play area
Certified, loving staff
Easy online reservation system
Great camps and party packages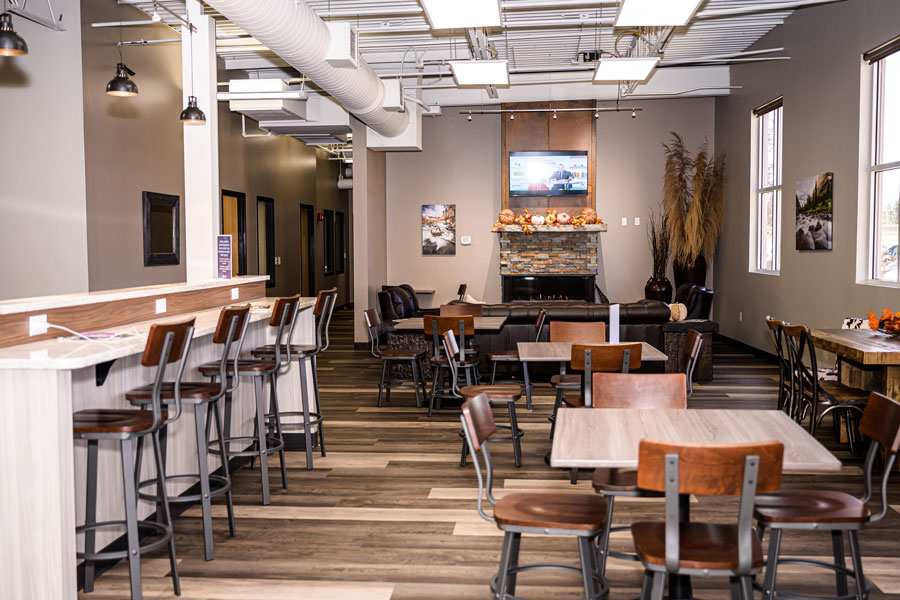 Lobby
Comfortable lounge seating
Complimentary internet
Coffee/smoothie bar
Fireplace
Locker Room
Steam room
Dry sauna with Himalayan salt lights
Large, day-use lockers
Monthly rental lockers
Blackmore Studio
This studio is designed specifically to enhance group cycling workouts. A dramatic, theatrical design enables participants to devote their focus on the task ahead. Over 50 Keiser M3 bikes and top-of-the-line audio setups are available. Les Mills Virtual cycling classes are available in Blackmore Studio. 
Bridger Studio
This studio is where all of the action-packed, high-energy classes like Les Mills Body Pump, step, and Body Attack take place. This spacious room with top-of-the-line audio equipment provides an energetic boost to workouts. Les Mills Virtual fitness classes are available in this studio.
Mind & Body Studio
With soft lighting, muted wall colors, wood flooring, warmer temperatures, and quality audio, the Mind & Body studio welcomes calmer workouts, like Yoga and Pilates. The perfect place to destress, relax, and focus on your physical and emotional health.
Hyalite Studio
 In the mood for a great functional workout in an intimate environment? Come try our Hyalite Studio. Dumbbells, TRX, kettlebells and other equipment are provided to give you a great workout.