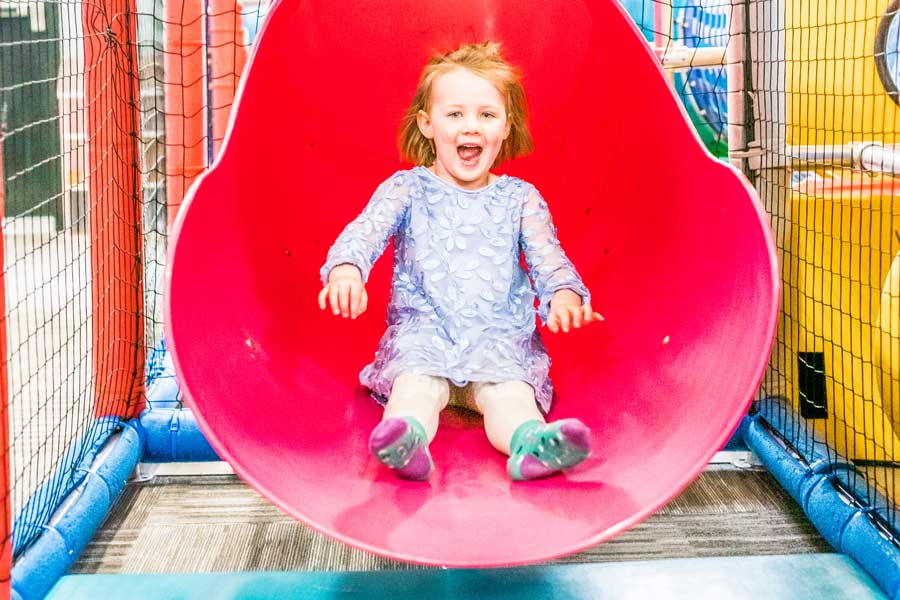 Playzone Hours
Monday–Thursday: 8:00am-7:00pm
Friday: 8:00am-3:00pm
Saturday: 8:00am-noon
Sunday: Closed
Book a Reservation
To ensure that all of our Ridge Kids receive the attention they deserve, we ask that children under 18 months make reservations prior to coming. Children under 18 months have a maximum stay of 2 hours while those children over 18 months may reserve 3 hours in Ridge Kids. 
For reservations, please call (406)-582-4452 or book online through Schedulicity.
Beginning June 1, Ridge Kids reservations for children ages 6 weeks through 18 months will be available for Members only.
Parent Notes
We are a nut free facility; please refrain from bringing any snacks that have nuts.
If your child is sick, please keep them home. Children not well enough to attend school will not be accepted into Ridge Kids. We will notify you if they are sick and in need of immediate pick up.
If you are leaving the facility, please leave a reachable number.
Please put your child's name on their bag, snack and cup.
We accept children 6 weeks through 12 years old. Maximum stay is 3 hours for ages 18 months-12 years. A $10 late fee will be assessed per child in 10 minute increments after the max time limit has been reached.
If there is a behavioral problem, we use time outs. Should the behavioral issue continue, we will contact you. If you have a different technique for your child, please let our staff know.
No gum or electronics allowed. If they bring a toy, please remember things get lost.