Author: Ridge Personal Trainer Sean Beckett
The scope of a personal trainer cuts a wide swath. There is the obvious anatomy and exercise execution, but a good trainer will also be a competent teacher, listener, psychologist, planner, and supporter to name just a few "hats" we wear. It is impossible to know everything or even most of the information available on all of these topics. Any trainer can write a general workout, while a good trainer will not only pick certain areas to specialize but admit what they do not know.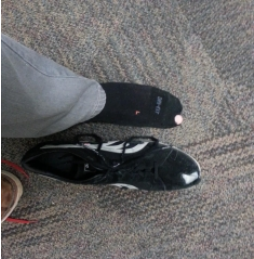 I have been training at the Ridge for 7 years now. Can you remember a time I ran on a treadmill? So when a long time client of mine wanted help with running I insisted Dewey Peacock, a second place Ridge Run finisher, help her. You want your ass­kicked? Train with Jen White, a great motivator. Leah Vogel has competed in figure competitions, duathlons, and marathons and her small training groups are as well rounded as she is. I don't want to pigeon hole these trainers, but they have done an awesome job at knowing what they don't know and are successful because of it.
All of this becomes important when selecting a personal trainer because you want someone with a mix of anecdotal and scientific knowledge and who understand the range of this collective information. I keep pounding this point home because it only takes around 350 repetitions to pattern (Schmidt 1991). So if someone teaches you to perform a movement wrong or if you lean it wrong as a child it only takes a few workouts or recesses to make it permanent. Well semi-permanent, as it takes 5,000 or so repetitions to unlearn bad advice (Schmidt, 1991). Keep this in mind especially with complex or heavy movements such as the clean or deadlift. I took bad advice from someone on foot placement and movement when performing certain exercises and now I have holes in most of my socks and shoes not to mention how it affects my performance. Seek out good advice from trainers who spend a lot of time in the gym, perform at high levels, and have solid certifications (yes plural).
I train people who want to get stronger. Brett Jones says it better then I ever could: "Absolute strength is the glass. Everything else is the liquid inside the glass. The bigger the glass, the more of everything else you can do." This is my philosophy. I train clients this way, train myself this way, compete this way, and read everything I can find on strength training. I understand the limits of my knowledge and am quick to defer out when needed. Keep this in mind when selecting a personal trainer, letting your kid's friend's dad help them get ready for basketball, or taking advice from the bro next to you in the gym.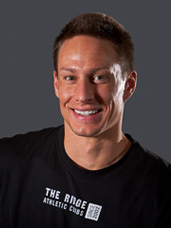 About the Author:
Sean Beckett is an ACSM Certified Personal Trainer and ACSM Certified HFS at the Ridge Athletic Clubs.  To contact Sean or learn more about his background, click here.
References: Schmidt, R, A. (1991) Motor Learning and Performance. Human Kinetics; USA