I have been a fitness professional at The Ridge Athletic Clubs for over eight years.  During this time, I have been involved in thousands of individual pursuits of physical well being.  I'd like to share with you one of the most profound observations I have made during my career:  People become fit when fitness is fun and when they exercise with friends. As elementary as it sounds, those who move from a sedentary lifestyle into activity, and eventually into an active maintenance program, typically find that the enjoyment of exercise is enhanced when they are joined by like-minded individuals.  Many of my clients don't like exercise at all and they admit that the only reason they show up is because they enjoy the camaraderie of their fellow group members or training partner.
So, maybe you are reading this and recognizing that you don't particularly like to exercise and you can't think of a friend or family member to exercise with…NO PROBLEM!  I have solutions:
Try a group fitness class

Enroll in boot camp for the summer

Contact The Ridge about Tribe Team Training
Contact The Ridge about Small Group Personal Training
Invite a friend or a family member on a walk, hike or bike ride and suggest that you meet at the same time and same day of the week
Even personal trainers struggle finding motivation to exercise.  I can't tell you how much I enjoy my friend and running partner as well as the Tribe Team I train with.  If I'm working out with my Tribe or running with my gal-pal, I train harder and have ten times more FUN doing it.  If you need help finding a friend in fitness, contact us at The Ridge and we will connect you with the right partner, group, or team.  You will stay committed to your physical fitness simply because you will be having FUN.
---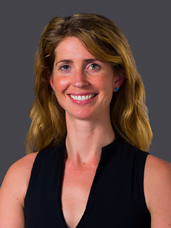 Article by: Leah Vogel,
EP-C, CWC, EIM2 ACSM Certified Exercise Physiologist