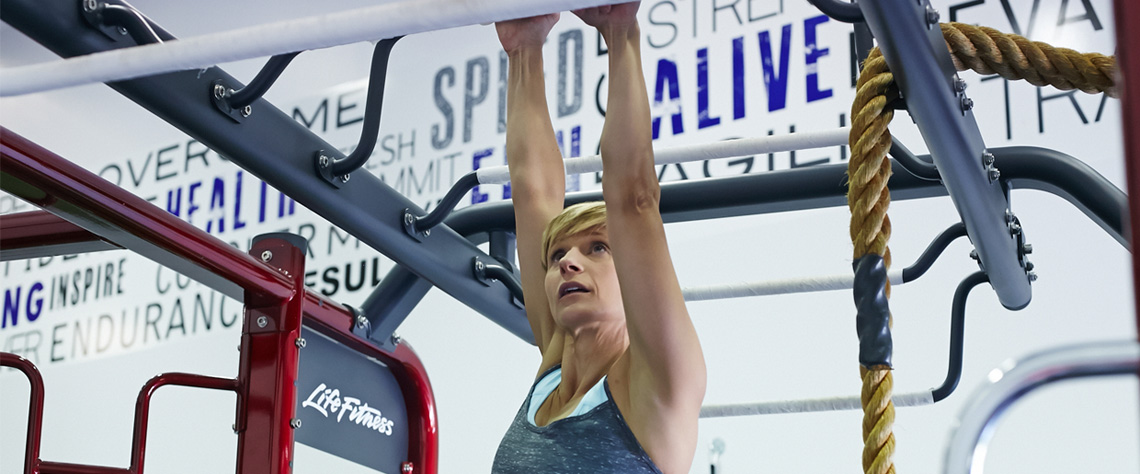 [Small Group Training]
T/Th | 8-9am | Sept 3-26 | Fallon
M/W | 9-10am | Sept 4-30 | Fallon
W/Sa | 8-9am | Sept 4-Oct 5 | Fallon (No class 9/7)

Get your healthiest body ever! Stay committed to a healthier lifestyle with our personally-tailored GET RESULTS program. GET RESULTS is a system designed to help our members set realistic goals, develop personalized health, fitness and weight loss programs with constant expert support and guidance. Perfect pathway after 10 Pound Meltdown. SGT meets twice per week for one hour: choose M/W, T/TH or W/SAT group. ALL SESSIONS MUST BE USED WITHIN DESIGNATED PROGRAM TIME FRAME. NO REFUNDS FOR UNUSED SESSIONS. 24-hour cancellation required.
$280 Members | $360 Non-Members (price is for 8 sessions)
---
[10 Pound Meltdown]
Thurs | 6:45-7:45pm | Sept 12-Oct 3 | Fallon
Sat | 10-11am | Sept 14-Oct 5 | Fallon
A four-week jump-start program with fresh and fun workouts to create lean and toned muscles. Fast & effective results. Includes 30-day workout and nutrition plan.
$99 Members | $225 Non-Members
---
[Complimentary Workouts: Tone-It-Up Tuesdays and Fitness Fridays!]
Tank Top Tone Arms | Tues Sept 3, 6:30-7:30pm, Downtown | Fri Sept 13, 9-10am, Fallon
Strong & sexy arms! Learn to sculpt and shape your arms with simple moves. Tone and strengthen your arms in to what you have always wanted them to be.
Awesome Abs | Tues Sept 17, 6:30-7:30pm, Downtown | Fri Sept 27, 9-10am, Fallon
Precision toning and sculpting targeting specific areas of your body. Moves for all fitness and skill levels. Imagine toned, firm and flatter abs!
Butt Camp | Tues Sept 10, 6:30-7:30pm, Downtown
Make over your backside with fun lifting, toning, and butt & thigh shrinking exercises!
Complimentary!
---
[Torch It]
M/W/F | 5:30am and 9:00am | Monthly | Fallon Gym West
Torch It guarantees a calorie-incinerating, total body-sculpting workout with a fresh combination of strength-building and heart rate-blasting exercises. Each new day brings a new workout — you will never be bored, but you WILL burn! The first Torch It session of the month is complimentary for newcomers!
$85 Members | $210 Non-Members | $20/day Drop-In

---
[Warrior Workout]
M/W/F | 6:30-7:15am | Sept 4-30 | Downtown
M/W/F | 6:30-7:15pm | Sept 2-30 | Fallon

Warrior Workout is a military-grade workout designed to blast your whole body with cardio, isometrics, weights and core! If you're training for the military, a spartan race, or just want to get in shape this summer, this session is designed for you!
$85 Members | $210 Non-Members | $20/day Drop-In
---
[Strong Women]
Level 1: M/W/F | 5:30-6:30pm | Sept 9-27 | Fallon Fitness Floor

Strong Women was designed by women for women to help improve full body strength, stability, and cardiovascular endurance. This class takes place in small groups on the weight room floor, and teaches participants proper exercise technique, different workout styles, and how to use a variety of equipment.
$85 Members | $210 Non-Members
---
[Triple Play]
M/W/F | 12-12:45pm | Sept 9-27 | Downtown

Triple Play is a phenomenal, high-intensity, full body workout: 25 minutes of cardio + 25 minutes of weights + 10 minutes of core.
$85 Members | $210 Non-Members | $20/day Drop-In
---
[Rise]
M/W | 10-11am | Sept 2-30 | Mon-Gym; Weds-Ridge X
RISE is a transition exercise program from therapy services, with the goal of promoting continued exercise, physical activity and wellness for people with chronic neurological conditions or significant mobility impairments.
$55 Members | $90 Non-Members