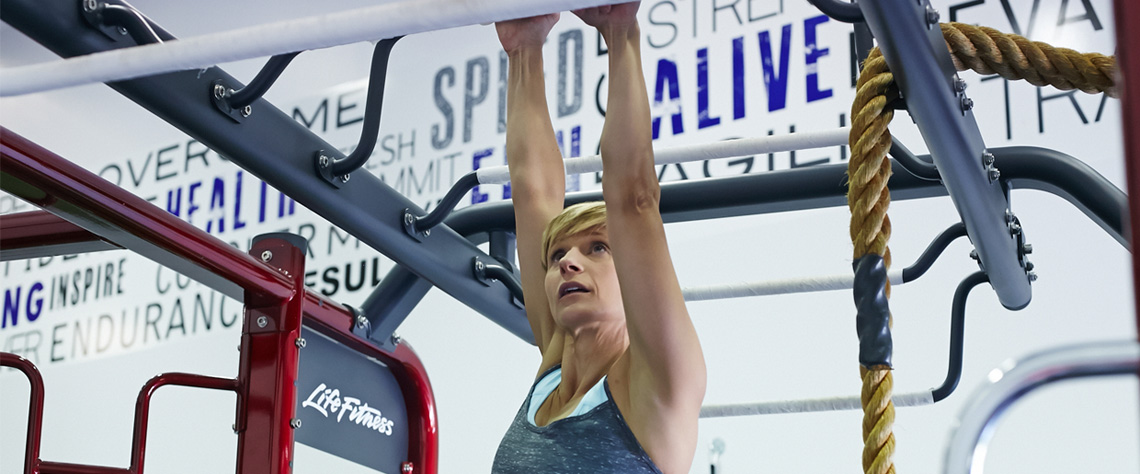 [10 Pound Meltdown]
Saturday | 10-11am | June 6-27 | Fallon

A four-week jump-start program with fresh and fun workouts to create lean and toned muscles. Fast and effective results. Program includes 30-day workout and nutrition guidelines.
$99 Members | $225 Non-Members
---
[Golf Fit! Small Group Personal Training]
Saturday | 8-9am | June 6-27 | Fallon

Get ready for your best game ever! Improving awareness of balance and the ability to maintain it throughout the golf swing is fundamental to keep a solid connection to the ground. When you think stability, think control. By improving golf-specific functional strength the body has more control during the golf swing. Learning to load – or store- maximum energy then sequentially release it through impact with maximum efficiency means maximum power. Flexibility – the ability to turn and rotate through a full range of motion – drives power and decreases the risk of injury.
$35/Hour Members | $55/Hour Non-Members
---
[Simple Fitness]
Tues/Thurs/Sat make-up | June 8-30 | Fallon

Simple Fitness incorporates fun, upbeat 30-minute workouts in a non-intimidating, inclusive environment. Each session is led by a Ridge Certified Personal Trainer.
$49 Members | $200 Non-Members
---
[Spring Clean Your Workout]
Mon/Weds | 5:45-6:45pm | June 1-29 | Fallon

Join our 30-day Spring Clean Kickstart! Each week you will learn a new, fun and important training modality and become more confident with the method and device. Every day you will get a new science-backed, expert-approved tip delivered straight to your inbox to help you along the path to lasting success.
$59 Members | $199 Non-Members
---
[Strong Body Workshop]
T/Th | 6-7pm | June 2-30 | Downtown

Learn proper lifting techniques and progressive overload to increase strength, shape your physique, and break through fitness plateaus.
$59 Members | $199 Non-Members
---
[Torch It]
M/W/F | 5:30am | June 1-29 | Fallon Gym West
Torch It guarantees a calorie-incinerating, total body-sculpting workout with a fresh combination of strength-building and heart rate-blasting exercises. Each new day brings a new workout — you will never be bored, but you WILL burn! The first Torch It session of the month is complimentary for newcomers!
$85 Members | $210 Non-Members | $20/day Drop-In

---
[Total Body Ball Workout]
Saturday | 12:30-1:30pm | June 13 | Fallon
During this entire exercise ball workout, you'll be challenging your ab muscles from every angle and achieving strong legs, chest, back and arms with just 12 simple moves.
Complimentary!

M/W/F | 6:30-7:15am | June 1-29 | Downtown

Warrior Workout is a military-grade workout designed to blast your whole body with cardio, isometrics, weights and core! If you're training for the military, a spartan race, or just want to get in shape this summer, this program is designed for you!
$85 Members | $210 Non-Members | $20/day Drop-In