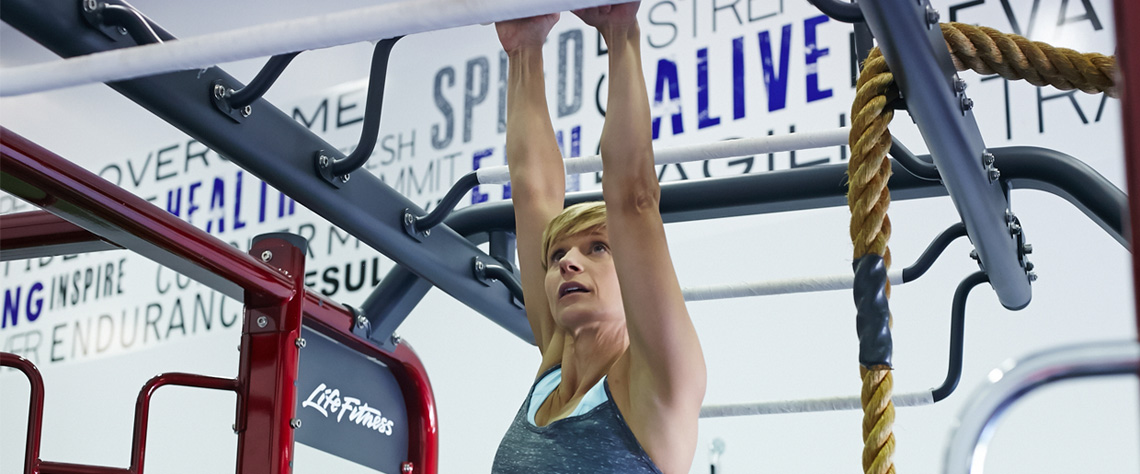 [Torch It]
M/W/F | 5:30am and 9:00am | Monthly | Fallon gym
Torch It guarantees a calorie-incinerating, total body-sculpting workout with a fresh combination of strength-building and heart rate-blasting exercises. Each new day brings a new workout — you will never be bored, but you WILL burn! The first Torch It session of the month is complimentary for newcomers!
$85 Members | $210 Non-Members | $20/day Drop-In
---
[Warrior Workout]
M/W/F, April 8-May 3 | 6:30-7:15am | Downtown
A military-grade workout to blast your whole body with cardio, isometrics, weights and core! If you're training for the military, a spartan race, or just want to get in shape this spring, this session is designed for you!
$85 Members | $210 Non-Members
---
[Strong Women]
Level 1: T/Th | 8:30-9:30am | April | Fitness Floor (Celine)
Level 3: T/Th | 5:30-6:30pm | April | Fitness Floor (Celine)
Strong Women was designed by women for women to help improve full body strength, stability, and cardiovascular endurance. This class takes place in small groups on the weight room floor, and teaches participants proper exercise technique, different workout styles, and how to use a variety of equipment.
$85 Members | $210 Non-Members
---
[Rise]
M/W | 10-11am | Monthly | Mon Gym; Weds Ridge X
RISE is a transition exercise program from therapy services, with the goal of promoting continued exercise, physical activity and wellness for people with chronic neurological conditions or significant mobility impairments.
$45 Members | $80 Non-Members
---
[Triple Play Friday Special]
Friday | 5:45-6:45am | April 26-May 31 | Ridge X
Rock your workout with the TRIPLE PLAY format: 25 minutes of cardio + 25 minutes of weights + 10 minutes of core. Triple Play is a phenomenal, high-intensity, full body workout! TRIPLE PLAY sessions are six weeks.
$120 Members | $299 Non-Members