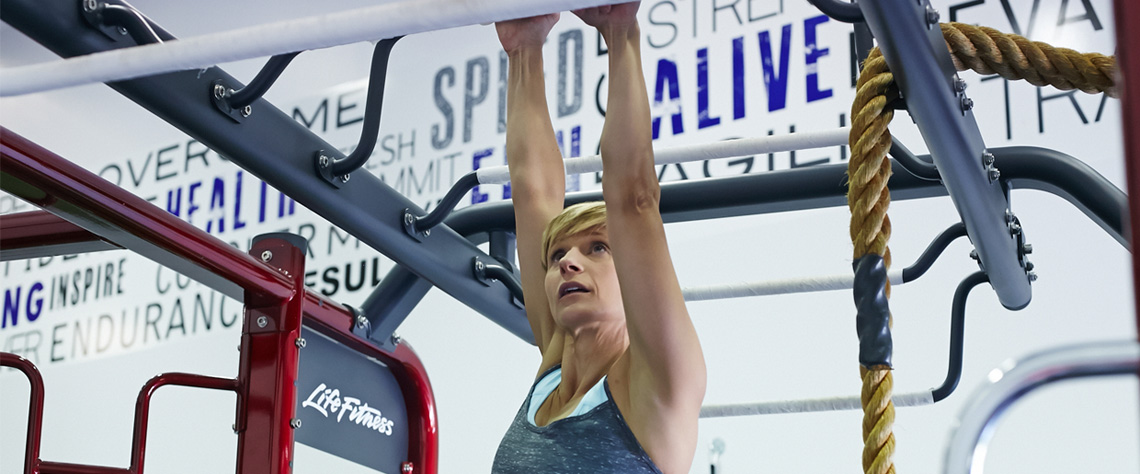 [Best Exercises For Your Bones]
Sat | 10am | Nov 7 | Fallon

You know exercise is good for your heart. You know exercise is good for your muscles. And exercise is good for your bones. Not only that, for strong bones, exercise is essential. In this class, Tammi will share seven complete workouts that will foster stronger bones, build defenses against osteoporosis, and give you greater freedom from the risk of a break or fracture.
Complimentary!
---
[Big 3 Clinic]
Mon | 9am | Nov 2 & 23 | Fallon

The Big 3 (Squat, Bench Press & Deadlift) are staples in any strength, performance or muscle building routine and should be executed with precision. This clinic will provide participants with an opportunity to practice and ask questions in a small group environment.
The Big 3 Clinic will cover everything from correct repetition ranges and sets for multiple training styles to the basics of hand and foot placement, breathing, bracing, bar path and form cues to ensure an injury-free experience coupled with optimal performance.
Complimentary!
---
[Bigger, Faster, Stronger]
Tues/Thurs | 5:30pm (JV), 6:30pm (Varsity) | Begins Nov 3 | Fallon
JV = ages 12-14; Varsity = ages 15-17
Bigger, Faster, Stronger is an advanced athletic training program created to encourage positive changes in the lives of young people. Each athlete will be tested at the beginning and end of the program.
The Bigger, Faster, Stronger program can be divided into four segments:
THE WARM-UP: Intended to warm up your muscles and nervous system and increase agility.
STRETCHING: 10-minute program to stretch all the major muscle groups in order to help increase speed and prevent injuries.
CORE LIFTS: Weight training exercises designed specifically for athletes to enable them to get stronger, run faster, jump higher and farther, increase flexibility, endurance, and agility, be less prone to injury and to WIN!
AUXILIARY EXERCISES: Exercises that supplement the core lifts, often used to work the muscles emphasized or commonly injured in sports.
 $59 Members | $99 Non-Members
---
[Healing Shoulder Pain]
Sat | 10am | Nov 14 | Fallon
Join us for Healing Shoulder Pain: a troubleshooting guide for common shoulder problems. In this one-hour workshop, you will learn a complete shoulder workout, including warm up, stretches and strengthening exercises.
Complimentary!
---
[Ridge Basketball Clinic]
Sat | 9am-12pm (5th-8th grade) & 1-4pm (High school) | Nov 21 | Fallon

Tune up your skills before basketball season by joining our high energy clinic! Learn skills to out-play your opponents, shooting drills and better shooting mechanics to up your percentage, then show off what you've got with games and competition. Build your game to the next level starting here and win prizes too!
$60 Members | $99 Non-Members
---
[Simple Fitness]
Tues/Thurs/Sat make-up | Nov 3-Dec 3 | Fallon

Simple Fitness incorporates fun, upbeat 30-minute workouts in a non-intimidating, inclusive environment. Each session is led by a Ridge Certified Personal Trainer. Complimentary Trial Week November 3-7!

$49 Members | $99 Non-Members
---
[Snow Shape]
Tues/Thurs | 5:45-6:45pm | Nov 3-Dec 1 | Fallon

Join us as we build muscle mass, stability, endurance, strength & power so you can enjoy the fresh air and the great outdoors! Our 4-week in-season conditioning series is specifically programmed for skiers, snowboarders and winter sports enthusiasts.
$59 Members | $99 Non-Members

---
[Workout Wednesday Series]
Weds | 9am & 6pm | Nov 4, 11, 18 | Fallon
Tank Top Tone Arms • November 4
Strong & sexy arms! Learn to sculpt and shape your arms with simple moves. Tone and strengthen your arms in to what you have always wanted them to be.
Awesome Abs • November 11
Precision toning and sculpting targeting specific areas of your body. Moves for all fitness and skill levels. Imagine toned, firm and flatter abs!
Butt Camp • November 18
Make over your backside with fun lifting, toning, and butt & thigh shrinking exercises!
Complimentary!