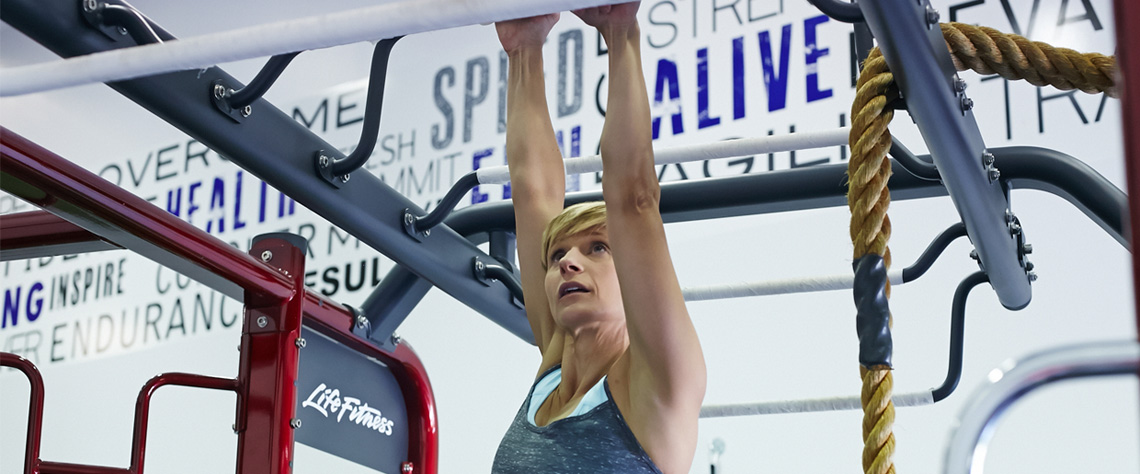 [Big 3 Clinic]
Tues | 5-6:30pm | Aug 11 | Fallon
Mon | 9-10:30am | Aug 24 | Fallon

The Big 3 (Squat, Bench Press & Deadlift) are staples in any strength, performance or muscle building routine and should be executed with precision. This clinic will provide participants with an opportunity to practice and ask questions in a small group environment.
The Big 3 Clinic will cover everything from correct repetition ranges and sets for multiple training styles to the basics of hand and foot placement, breathing, bracing, bar path and form cues to ensure an injury-free experience coupled with optimal performance.
Complimentary!
---
[Golf Fit: Small Group Personal Training]
Sat | 8-9am | Aug 8-29 | Fallon

Balance • Stability • Power • Flexibility
Get ready for your best game ever! Improve balance, range of motion and golf-specific functional strength, and learn to release energy efficiently. Call (406) 586-1737 to book.
$35 Members | $55 Non-Members
---
[Ramp It Up!]
Mon/Weds | 5:45-6:45pm | Aug 3-31 | Fallon

The summer season is here and it's time to ramp up your workout routine with our 30-day Ramp It Up program! Each week you will learn a new, fun and important training modality and become more confident with the method and device. Every day you will get a new science-backed, expert-approved tip delivered straight to your inbox to help you along the path to lasting success.
$59 Members | $199 Non-Members
---
[Simple Fitness]
Tues/Thurs/Sat make-up | Aug 4-29 | Fallon

Simple Fitness incorporates fun, upbeat 30-minute workouts in a non-intimidating, inclusive environment. Each session is led by a Ridge Certified Personal Trainer. Complimentary Trial Week August 4-8!

$49 Members | $199 Non-Members
---
[Torch It]
M/W/F | 5:30am | Aug 3-31 | Fallon Gym West
Torch It guarantees a calorie-incinerating, total body-sculpting workout with a fresh combination of strength-building and heart rate-blasting exercises. Each new day brings a new workout — you will never be bored, but you WILL burn! The first Torch It session of the month is complimentary for newcomers!
$85 Members | $210 Non-Members | $20/day Drop-In

---
[Total Body Ball Workout]
Tuesday | 10-11am | Aug 4 | Fallon
Saturday | 10-11am | Aug 8 | Fallon

During this entire exercise ball workout, you'll be challenging your ab muscles from every angle and achieving strong legs, chest, back and arms with just 12 simple moves.
Complimentary!

---
[Warrior Workout]
M/W/F | 6:30-7:15am | Aug 3-31 | Downtown
Warrior Workout is a military-grade workout designed to blast your whole body with cardio, isometrics, weights and core! If you're training for the military, a spartan race, or just want to get in shape this summer, this program is designed for you!
$85 Members | $210 Non-Members | $20/day Drop-In