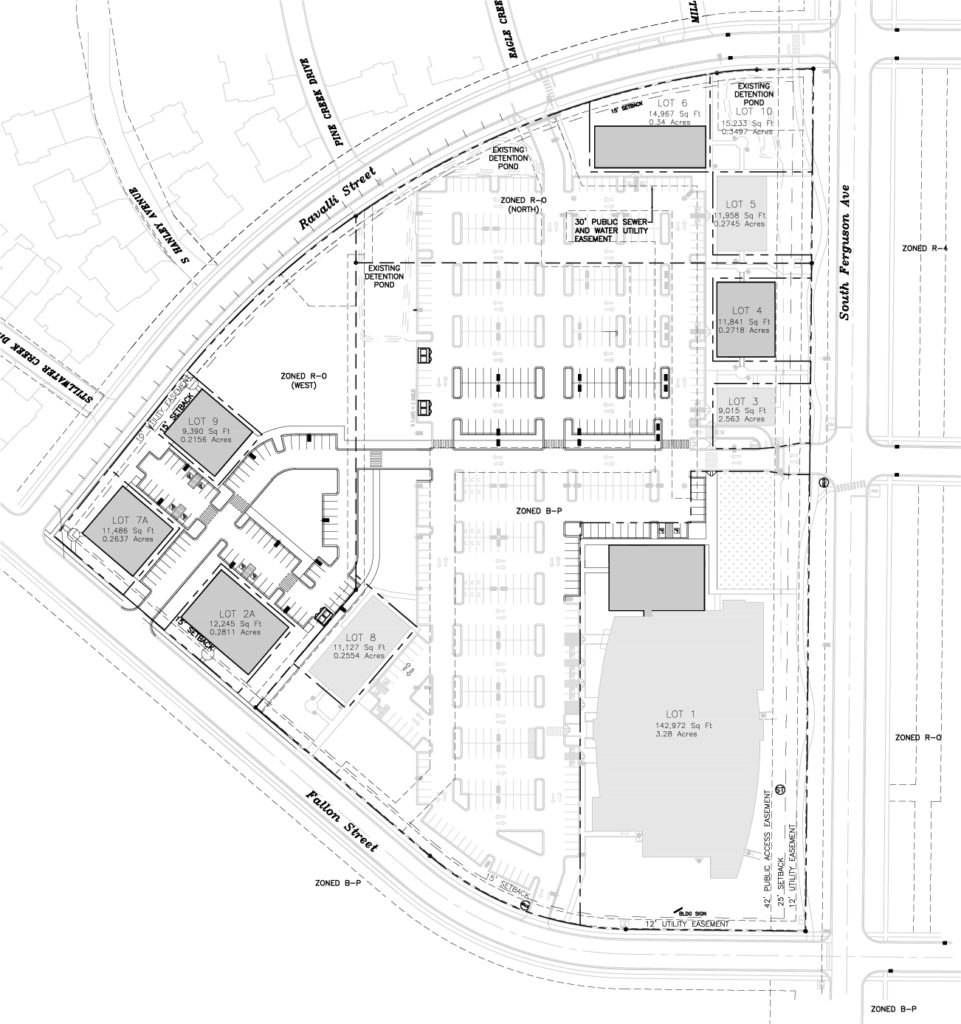 We are about 2 weeks away from the start of our campus expansion project, which will lead into the expansion of the Ridge Athletic Club! Countless meetings, drawings, permits filed and refiled, and a few sleepless nights have all culminated to this exciting point for the Ridge and its members.
In case you're not aware, our campus expansion will add a new parking area in the grassy land west of the facility. This phase will also create three new building pads for future development of the Ridge campus. If anyone is interested in learning more about these building pads, please contact Steve at 406-5861737.
The completion of the Phase 1 will lead directly into the next area for expansion, which is removing the grassy island in the middle of the parking lot and creating additional parking, and a new thoroughfare between Fallon and Ravalli.
Finally, we move into Phase 3, which will be creating the building pad and parking for the new gymnasium that will be started in the first phase of our club expansion.
ALSO…please be aware that we are adding an additional Family/Assisted Locker Room for the aquatic area. We do not anticipate any disruption to pool operations during this time, but it may be loud on occasion. This construction should last about 30-days.
It is an exciting time here at the Ridge and we look forward to providing you with an exceptional experience during this time.
Stand by for more posts!