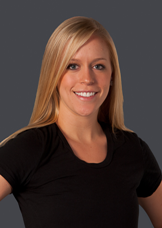 Bachelors of Science in Applied Health
ACSM Certified Personal Trainer
AHA/CPR certified
Contact:
406.212.5922
kkottraba@gmail.com
I was born and raised in the Flathead Valley, with Glacier Park as my playground. I am blessed to have grown up in a place rich with fresh air and mountain lakes. As a result, I have an innate passion for recreation and fitness. I graduated from The University of Montana in 2009 with my Bachelors of Science Degree in Applied Health. Since then I have Personal Trained and spent time in the management side of the Fitness Industry. I get asked a lot why I wanted to pursue a career as a Personal Trainer and the answer is easy, I love working with people and nothing is better than when I can help someone make a positive change in their busy life.
It sounds basic, but my desire is for every individual to be healthy. However, being healthy is not so basic. It requires one to be of sound mind and body. In this high stress world our health often takes a back seat to our spouse, children, finances, and social time. Prioritizing your health is no easy task. However, I have learned that if you are not healthy for yourself how can you be healthy for anyone else? Let me help you set realistic goals and find balance in your life and if you have balance let me help you reach whatever goal you have set!
"The most expensive piece of real estate is the six inches between your right and left ear. It's what you create in that area that determines your wealth. We are only really limited by our mind." -Dolf de Roos
Click here to read Krista's blog posts on The Ridge Buzz