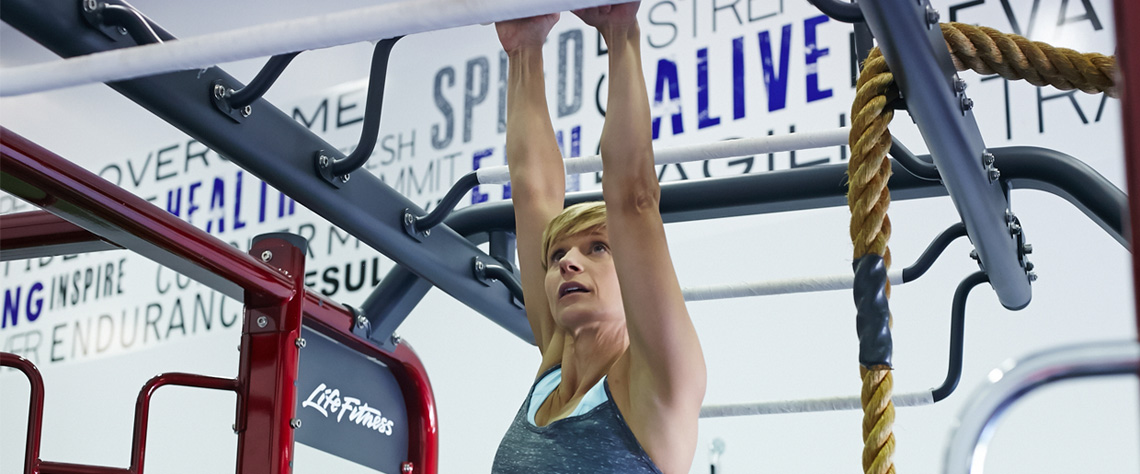 [TRX Suspension Training]
Thursday Session: 6-7pm | Monthly | Fallon location
Learn how to effectively use the TRX Suspension Training system to strengthen your entire body. This 4-week program meets once a week for an hour in the RidgeX Studio.
Want to know more about TRX? Go to trxtraining.com or The Pursuit of Better.
$60 Ridge Members | $135 Non-Members
---
[Summer Rowing Challenge]
June 15-August 15 | Ridge on Fallon

Join us for the Summer Rowing Challenge at the Ridge! Choose your distance: 500, 1000, 1500 or 2000 meters, or sign up to be in multiple categories! We will post the top 3 male and female rowers on a leaderboard each week. Prizes will be given to weekly and monthly winners!
• Row your desired distance
• Record your time on a results card
• Drop your results card in the designated box near the fitness office
FREE for Ridge members
---
[Boot Camp]
M/W/F | 5:30am and 9:00am | Fallon location
Get in shape with our intensive, results-oriented conditioning program that trains the entire body with calisthenics, cardio, and strength/endurance activities. All fitness levels are welcome!
---
[Coached Swim Hour]
Ongoing | Mondays and Wednesdays from 6:30-7:30am
This coached swim program is FREE for Members and consists of workouts based upon skill level and endurance.  Particapants must be able to swim 5 lengths without stopping.
---
[TRIBE Team Training | Upcoming Seasons]
Season 2  |  2018
FREE* Trial Week: Monday, March 5th-Friday, March 9th
Season 2: Monday, March 12th-Friday, April 20th
Season 3  |  2018
FREE* Trial Week: Monday, April 23rd-Friday, April 27th
Season 3: Monday, April 30th-Friday, June 8th
Season 4  |  2018
FREE* Trial Week: Monday, June 11th-Friday, June 15th
Season 4: Monday, June 18th-Friday, July 27th
Season 5  |  2018
FREE* Trial Week: Monday, July 30th-Friday, August 3rd
Season 5: Monday, August 6th-Friday, September 14th
Season 6  |  2018
FREE* Trial Week: Monday, September 17th-Friday, September 21st
Season 6: Monday, September 24th-Friday, November 2nd
Season 7  |  2018
FREE* Trial Week: Monday, November 5th-Friday, November 9th
Season 7: Monday, November 12th-Friday, December 21st
*Try TRIBE for this week for FREE! We will have Life and Fit offerings available to try throughout the week, but space is limited. Stop by the service desk to sign up. This is a great way to see which format works best for you!