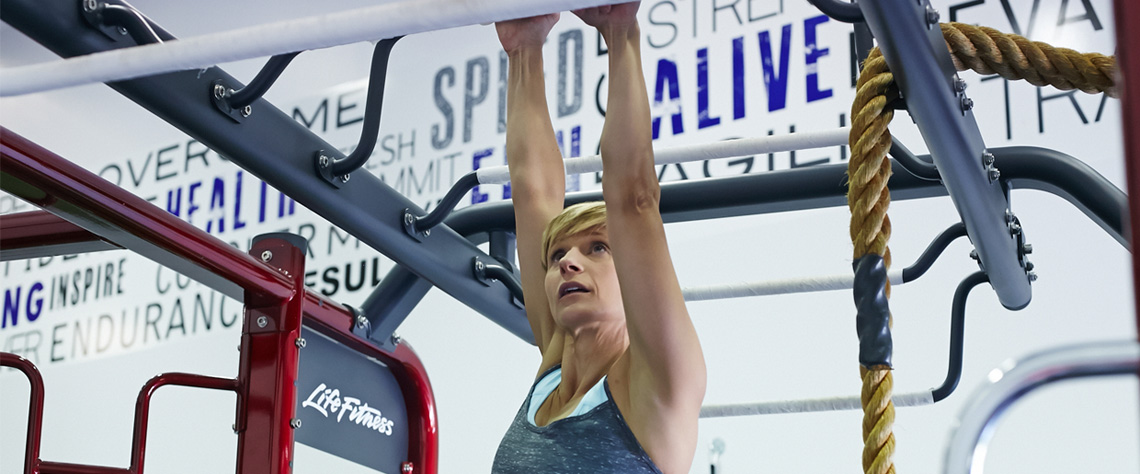 [Strong Body Workshop]
T/Th | 6-7pm | Jan 7-Feb 27 | Downtown

Learn proper lifting techniques and progressive overload to increase strength, shape your physique, and break through fitness plateaus.
$109 Members | $249 Non-Members

---
[Speed Play Treadmill Interval Coaching]
M/W | 5:30-6:15pm | Feb 10-Mar 4 | Fallon

Our fun, dynamic interval sessions will make you a faster, more efficient runner! Great for those who are training for a race, want running to feel easier, get faster or who just want a dynamic cardio workout.
$59 Members | $99 Non-Members
---
[Stretch and Mobility]
Thursday | 9:15-10am | Feb 13-Mar 5 | Downtown
Saturday | 8:15-9am | Feb 15-Mar 7 | Fallon

Increase hip, spine and shoulder mobility when incorporating foam rolling techniques and improve flexibility through gentle and advanced stretching practices.
$60 for 4 sessions | $20/day Drop-In
---
[Snow Shape Winter Workout Series]
M/W | 5:45-6:45pm | Feb 3-26 | Fallon

Get ready to ride and slide with this 4-week pre-season conditioning series specifically programmed for skiers, snowboarders and winter sports enthusiasts.
$59 Members | $99 Non-Members
---
[Golf Fit! Small Group Personal Training]
Sat | 8-9am | Feb 1-29 | Fallon
Weds | 8-9am | Feb 5-26 | Fallon

Get ready for your best game ever! Improving awareness of balance and the ability to maintain it throughout the golf swing is fundamental to keep a solid connection to the ground. When you think stability, think control. By improving golf-specific functional strength the body has more control during the golf swing. Learning to load – or store- maximum energy then sequentially release it through impact with maximum efficiency means maximum power. Flexibility – the ability to turn and rotate through a full range of motion – drives power and decreases the risk of injury.
$35/Hour Members | $55/Hour Non-Members
---
[10 Pound Meltdown]
Tuesday | 10-11am | Feb 4-25 | Fallon
Thursday | 6:45-7:45pm | Feb 6-27 | Fallon
Saturday | 10-11am | Feb 8-29 | Fallon
Choose Tuesday, Thursday or Saturday session
A four-week jump-start program with fresh and fun workouts to create lean and toned muscles. Fast & effective results. Includes 30-day workout and nutrition plan.
$99 Members | $225 Non-Members
---
[Warrior Workout]
M/W/F | 6:30-7:15am | Feb 3-28 | Downtown

Warrior Workout is a military-grade workout designed to blast your whole body with cardio, isometrics, weights and core! If you're training for the military, a spartan race, or just want to get in shape this summer, this program is designed for you!
$85 Members | $210 Non-Members | $20/day Drop-In
---
[Torch It]
M/W/F | 5:30am and 9:00am | Monthly | Fallon Gym West
Torch It guarantees a calorie-incinerating, total body-sculpting workout with a fresh combination of strength-building and heart rate-blasting exercises. Each new day brings a new workout — you will never be bored, but you WILL burn! The first Torch It session of the month is complimentary for newcomers!
$85 Members | $210 Non-Members | $20/day Drop-In

---
[Rise]
M/W | 10-11am | Feb 3-26 | Mon-Gym; Weds-Ridge X
RISE is a transition exercise program from therapy services, with the goal of promoting continued exercise, physical activity and wellness for people with chronic neurological conditions or significant mobility impairments.
$55 Members | $90 Non-Members