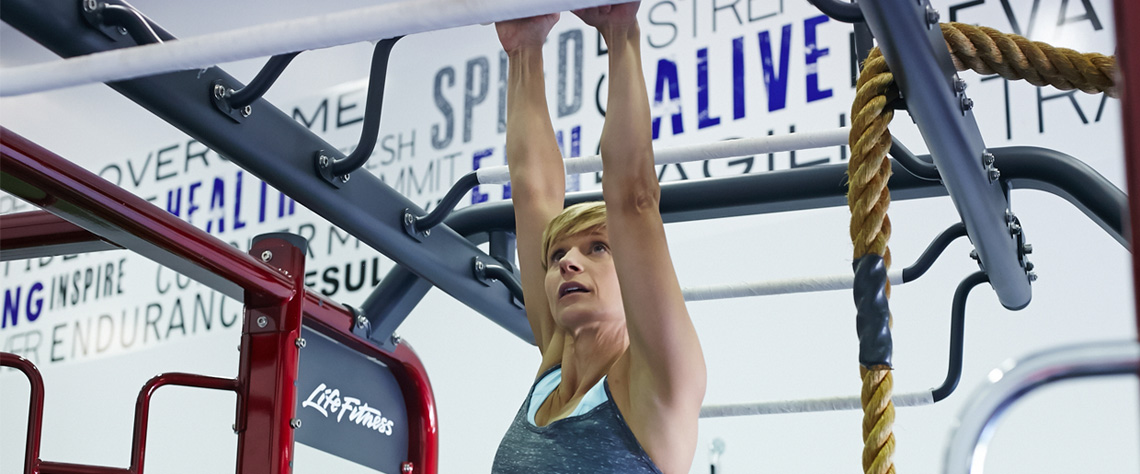 [Torch It]
M/W/F | 5:30am and 9:00am | Monthly | Fallon gym
Torch It guarantees a calorie-incinerating, total body-sculpting workout with a fresh combination of strength-building and heart rate-blasting exercises. Each new day brings a new workout — you will never be bored, but you WILL burn! The first Torch It session of the month is complimentary for newcomers!
$85 Members | $210 Non-Members | $20/day Drop-In
---
[Triple Play Friday Special]
Friday | 5:45-6:45am | April 26-May 31 | Ridge X
Rock your workout with the TRIPLE PLAY format: 25 minutes of cardio + 25 minutes of weights + 10 minutes of core. Triple Play is a phenomenal, high-intensity, full body workout! TRIPLE PLAY sessions are six weeks.
$120 Members | $210 Non-Members
---
[Power Stroke Swim]
T/Th | 6:15-7am | May 2-30 | Fallon Pool

Power Stroke is designed for triathletes and swimmers who are looking to compete or just get a good workout!
$110 Members | $210 Non-Members | $20/day Drop-In
---
[Rise]
M/W | 10-11am | Monthly | Mon Gym; Weds Ridge X
RISE is a transition exercise program from therapy services, with the goal of promoting continued exercise, physical activity and wellness for people with chronic neurological conditions or significant mobility impairments.
$45 Members | $80 Non-Members